Free, no obligation demonstration
Turn your point of sale into a point of service and your business into a lean, omnichannel machine.
RetailStore is unique. It's not just point of sale software, its an intelligent hub of business critical information. It's a point of service, unifying your operations, arming your staff with information, and future proofing your growing retail business.
Outstanding POS software with real-time, secure stock, sales, and customer data visibility
Omnichannel sales and returns processing including click and collect, dropship, and inter-store transfers
Enhanced customer experience with touch screen mobile POS and e-receipt options
Advanced real-time reporting including accounting, budgeting and forecasting
Cloud-based, modular complete retail management platform with enterprise merchandising and warehousing options
Seamless integration into existing ERP, accounting, ecommerce systems, and more
Modules for bespoke in-store workshop services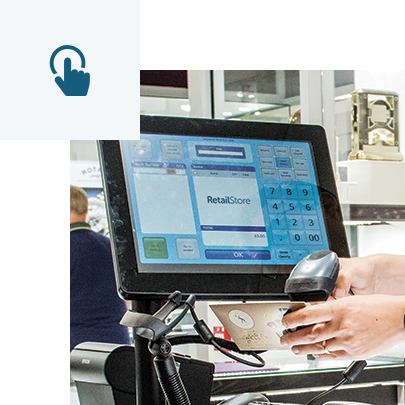 Learn how RetailStore makes your business more profitable, more efficient, easier to operate and keeps your customers engaged
Trusted by retailers of any size, shape & ambitions, including: