Optimise Your Merchandising Process With Cutting Edge Technology
Faced with multi-channel management and omni-channel experience pressures, in today's fast paced and emerging retail world you need a system to unify commerce across your business.
RetailStore's one platform, modular cloud approach gives you all the merchandising applications you need through one highly integrated system to make product planning, forecasting and allocation simple and highly intelligent.
It's all about optimising everything you do to increase profit and enhance the customer's omni-channel experience:
Responsive
Suggestive purchasing and location stocking; optimal price calculating; allocation and replenishment forecast accuracy
Efficient
Live 360 degree visibility; high levels of automation to increase productivity; speed and accuracy of merchandising data
Calculated
Data driven decisions based on customer demand; streaming of all data and activity to virtual head office for automated analysis and reporting
"With RetailStore we get live sales data across the entire estate. Head office can review the stores' performance first thing every morning, knowing they have all the data and it is accurate and up to date."
Frank Potts, IT Director, Musto
Intelligent Merchandising Features To Increase Profit Margins
RetailStore's merchandising module is focused on increasing profit margins and making merchandising management a simple and highly efficient unified system giving you advanced features to save cost and time
Store Replenishment – set by product option it gives you the ability to flexibly define rules to calculate replenishment quantities to auto-flow into the stock picking process or to be manually reviewed and amended first.
Assortment Management – to enable you to highly efficiently define store products, create product ranges and location groups to reduce admin of stock value setting, whilst allowing for customer order assortment overrides for services such as Click and Collect.
Stock Allocation – enables you to allocate many items to many locations. Allocations can be set to only be picked and dispatched from a pre-set date and also be dependent upon the receipt of specific purchase orders. Used in combination with other features such as Store Profiles and Assortment Management, stock can be allocated to single or multiple stores in just a few key strokes.
Suggested Orders – a responsive and highly flexible feature to make calculated purchase order suggestions for subsequent review and approval across many products and suppliers at a time.
Forecasting – Advanced sales forecasting for targeted accuracy to enable you to replenish stock using forecasts rather than past performance. The facility is incorporated into the Advanced Stock Replenishment and Suggested Orders calculations and forecasts can be set to be automatically updated based on actual sales or can be updated manually.
Budgeting – Live data and automation makes budget setting for sales and gross margin for the current and future financial years straight forward, strategic and with enhanced accuracy. Budgets can be set for product categories, locations and individual weeks with the option to use past sales and margin performance.
Financial Calendar – Gives you the facility to organise your trading year for a targeted approach to suit you, reflect your accounting periods, capture snap shot information and importantly, automatically run budget and sales reports for each period.
Forecasting Accuracy Report – allows you to bring up all the items whose actual sales differed from the forecasted sales by a specifiable percentage, for a specifiable period.
Quality Assurance – 360 degree live visibility of all QA checking processes.
Supplier Rebates – full control of all aspects of your supplier, purchase and product rebate process.
Purchase Ordering – flexible control of the approval and value chain with anywhere access, accuracy, visibility and printing. Complemented with suggestive purchase orders to central stock locations or direct to branch to safe guard stock levels, optimise stock holding and warehouse and delivery management.
Mail Order – Sales Order Processing module enables Mail Order and Telephone Orders to be entered into RetailStore with real time stock availability. Enhanced order speed, prompts and order to dispatch with full customer not present integrated payment solution.
Competitive Pricing – Smart competitor pricing and information collection and analysis for round the clock monitoring and strategic pricing actions.
Store Price Groups – Simplifies management of different product prices for different locations.
Shopfloor Filling – Gives store staff fast, easy and accurate shop floor product status and replenishing through quick scanning of product and shelf labels for instant system upload, stock quantity control and printing within the back office or on the till. Ensures shelf space is always stocked right for full sales potential.
Out of Stock Occurrences – Improves instore product availability by automatically recording out of stock occurrences and lead times. Synchronised with Advanced Store Replenishment and Suggested Orders for intelligent decision making.
Open to Buy – Comprehensive reports to ensure you have sufficient stock to sell and meet set budget targets.
Container Management – Optimises your overseas shipping costs and order values automatically to improve economic efficiency.
Workshop Module – Manages and makes visible all your customers' work jobs
Trade Accounts – Gives you complete trade pricing matrix and configurable price book to all trade customers to purchase from you online, by phone or instore at trade prices.
Trial Analysis – Live and accurate trial performance monitoring and reporting for new products and locations.
Data Import Manager – Quickly import CSV spreadsheets into RetailStore for new products, new customers, new purchase orders and new suppliers.
How will you redefine your EPoS Needs?
Call us today on 0800 030 4432 or CLICK HERE for a free demonstration or appointment.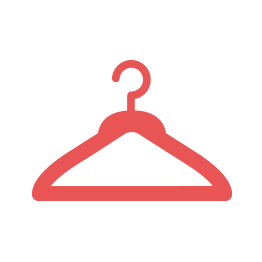 Running a lean, efficient supply chain is pivotal to maximising retail margins. You need a retail management system to get goods to the right location as quickly as possible, in response to ever-changing and demanding customer. RetailStore warehousing, merchandising and supply chain management software optimises your end-to-end journey to enable increased profits through true customer-centric decisions.