With the hot and stormy weather continuing through till September, the retail revenue potential of the August bank holiday is set to be a scorcher! But, is every retailer prepared for the upcoming extended peak shopping period?
Whatever the weather, our bank holiday weekends draw people of all ages, demographics and interests into the retail bonanza of flash sales, dazzling Christmas offers and summer clearance bargains simply too good to miss. Well, maybe as a distraction from this very bizarre weather we are experiencing, the great British summer sale sits waiting for you on your mobile, online and in-store.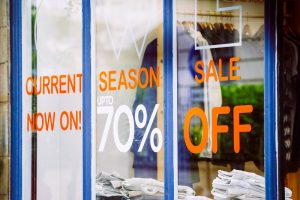 Although it's not just about the hot summer sales, the August bank holiday kicks off the Christmas countdown for retailers. For most retailers, this is the make or break financial quarter. But are retailers doing enough to cash in on this all-important retail period for both short and long-term revenue gain?
The now infamous opening of Selfridges' Christmas store 5 months early, has become the unofficial start of the countdown to Christmas in recent years. Opening on the 2nd August one of the hottest days of the year in its London flagship store, it has become the first department store in the world to start its Christmas celebrations.
Asda is also in on the early preparations, already launching its Christmas Savings Card, to help those who would like to spread the cost of the expensive shopping period. Retailers are used to planning Christmas strategies early on in the year, but it's important to understand that it's not just the retail industry that's looking so far ahead.
Last August saw a spike in consumer spending, speaking last year Pauline Robinson, managing partner at MediaCom felt that this was down to the weather, "there were severe weather warnings in place around the country, suggesting that unseasonable weather could play a part in turning shoppers' attention to the festive season at the end of the summer."
It's now a question of whether the unusually hot summer that we've had will have an impact on consumers thinking ahead to the Christmas months, or will they still be buying beer, barbecues and sun cream? Retail sales rose by 2.3% across the UK last month, which experts felt was down to remarkable sales of drinks due to the hot weather and England doing the unexpected and lasting until the semi-finals in the World Cup! The non-food sector certainly gained from the summer events, with pub takings rising by 73% on the day of the semi-final against Croatia.
As we approach the August bank holiday weekend, retailers of all sizes should be thinking and working to understand the complex extended peak shopping period. It's a chance to engage with customers who may or may not be thinking about Christmas early.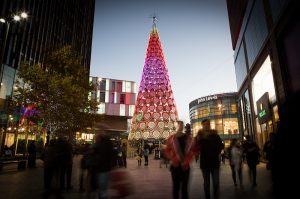 On reflection of Christmas 2017, Deloitte found that online shopping experiences improved massively, whilst footfall on the high street fell by 1% p.a. They explained that this was due to 'shoppers looking for greater transparency, ease of shopping, time saving and inspiration as well as the convenience of next day delivery'.
So, when thinking ahead to Christmas 2018 it is essential for retailers to listen to customer needs, requirements and trends, to forecast ahead to the intense shopping period. Google Trends reports that there has been a steady increase in Google searches for 'Christmas' since May 2018 with the search peaking in early August, showing that many may be in the preparation stages before the summer is even out!
7 Things to Action and Consider:
Customer Data Acquisition. With great sale bargains and Christmas previews comes great footfall so don't miss the opportunity to build up your lucrative customer database.
Launch an exclusive VIP loyalty Club. Why not incorporate exclusive Christmas events and festive discounts for members to boost your sales figures, win market share and encourage strong customer rapport? Don't forget to promote this at your point of sale!
Introduce digital receipts to enable not only easy refunds and exchanges, but also acquire email addresses for on-going customer engagements.
Introduce in-store mobile technology to create a digital aisle for extended product choice and search of items in other locations.
If you decide to incorporate the online buying experience of in-store digital aisles, why not introduce pay and deliver so your customers can receive their goods at home and enjoy the experience of shopping, without carrying the bags!
Run social media competitions. Why not even test Instagram as a sales channel to support your omnichannel retail strategy? Avoid mistakes llike these retailers who were slow to adapt to new shopping features
Decide what worked well and what did not. You can do this by monitoring clicks on marketing emails and using your EPoS and ecommerce system to monitor sales spikes online and in store. It's also worth checking what posts worked well on social media.
While you're here…