A Payment Solution You Can Trust
RetailStore gives you securely integrated Chip and PIN services for your convenience and your customers. As a MasterCard partner, you can be rest assured of the highest PCI Compliance standards and safety of all your transactions and data.

Straightforward Payments
No matter what your size or structure, like many, you are probably challenged by profit shrinkage, IT complications of multi-channel selling or fighting for your stake in the competitive online and physical retail market place.

Credit & Debit Card Integration
Captures the card transaction data in RetailStore and eliminates the extra step of manually entering the amount for each transaction. By integrating this service with RetailStore, your records will always be accurate and your sales transactions faster.
One Platform, One Solution
As a one platform, one solution, modular solution, RetailStore gives you the one true experience you need and enables you to effortlessly adapt to the changes you need to make.
"With RetailStore we can offer centralised, regional and individual promotions. It's incredibly easy to use and as RetailStore is cloud based we don't have to wait overnight for the shops to download the promotion, they go live immediately."
Jason Cook, Head of IT, Neal's Yard Remedies
See for yourself, book a demo
Cybertill's RetailStore platform can increase profits, automate processes, and improve customer experience.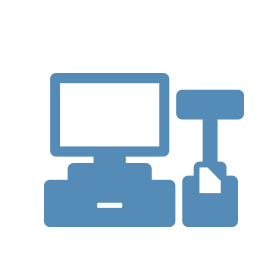 If you are looking for a retail EPoS and retail management system that can work across all your sales channels, centrally consolidate all your sales, stock and customer information as well helping you to manage your staff more effectively, RetailStore is the answer.