Seamless Ecommerce and POS Integration
You need an ecommerce solution that is easy for your customer to use whether they shop online, on mobile, or on marketplaces. Cybertill offers a range of ecommerce solutions for retailers who want to sell more, and have to manage less. We offer out-of-the-box ready to launch Magento websites, custom build Magento ecommerce websites, or integration options to link your RetailStore platform with your existing ecommerce website, no matter the platform. Our team of talented web developers, software engineers, project managers and business analysts will help you each step of the way.
Whether you are a new business looking for new website, a large multi-store retailer with a thriving ecommerce store, or a pure play online only ecommerce retailer or brand looking to test the high street, Cybertill can help you create an ecommerce selling experience your customers will love.

Seamless ecommerce and in-store integration
Real-time data integration into you existing ecommerce website, or we can build a website for you.

Mobile-optimised, social commerce ready
Stock management, Click and Collect, live dispatch, received and returned data

Omnichannel order management
Manage orders online or in-store and link up in real-time with your ecommerce solution.
Omnichannel Ecommerce Made Easy
Ecommerce capabilities are built on top of or integrated with Cybertill's RetailStore platform which offers a complete retail management solution for multi-store retailers. The RetailStore platform is a cloud-based, modular retail management platform that provides retail management software for multi-store retailers committed to improving omnichannel customer experience. RetailStore enables real-time single view of stock, sales, and customers across your entire retail operation.
Ecommerce and POS integration – We can bridge the online and offline gap by providing an EPoS system that integrates in real-time to your existing ecommerce website. Don't have a website? We can help you build one with our web design service!
Real-time stock – Show in-store and warehouse stock levels accurately and in real-time on your ecommerce website.
Single view of Customer – Merge online and in-store customer accounts and centralise your customer data.
Merchandising – Integrate your ecommerce website into your retail merchandising or set separate rules for ecommerce.
Product information management – Full control over product images, descriptions and product attributes, driven by the RetailStore platform's in-built PIM (optional).
Custom web design – Work with experienced user experience experts and web designers to create a website that drives online sales.
Stock management – A plethora of options to help you manage stock, including out of stocks, across stores and online channels, in real-time.
Omnichannel delivery options – Offer buy online, collect in-store; reserve online, pay in-store; drop ship direct from supplier.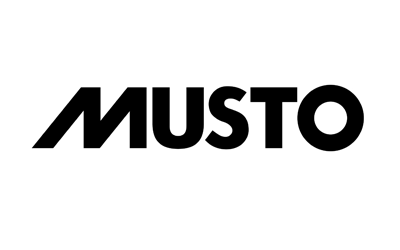 "The investment in Cybertill has allowed us to integrate our ecommerce platform with our stores. We now have live sales and product data feeding across the business. This makes decision making more accurate."
Frank Potts, IT Director, MUSTO
See for yourself, book a demo
Cybertill's RetailStore platform can increase profits, automate processes, and improve customer experience.