Dynamic Ecommerce Solutions For Today's Retail Environment
Whether you are a sole ecommerce business or you have an ecommerce store alongside a bricks and mortar shop/s, staying competitive and profitable whilst securing positive customer experience in a fast changing and challenging market place is tough.
You need a Responsive Website managed through a single cloud management platform to enable you to win more sales, manage less, deliver more diversely, avoid out of stock customer orders and improve order to fulfilment.
That's why the RetailStore ecommerce module and professional services was created.
Unifying everything from stock, EPoS, CRM, Virtual Head/Back Office through to suppliers, warehousing and merchandising, RetailStore gives you:
Promotions & Loyalty
Any channel Gift and Loyalty cards, online vouchers, preferred customer pricing, promotion optimiser
Attraction & Retention
Search engine optimisation (SEO), Responsive Web Design, social media integration, accurate and instant product and delivery information, fast payment and customer history retrieval, secure payments
Stock, Delivery & Returns
Stock management, Click and Collect, live dispatch, received and returned data
"Linking a website to the back office was one of the main reasons we switched to RetailStore, we were suffering from online orders going missing, or not getting actioned upon straight away. With RetailStore we now get online orders as they happen."
Lorraine and Darren, Owners, Subvert
Giving Your Customers A Seamless Online Shopping Journey
RetailStore's ecommerce platform is all about giving your customers a seamless journey to maximise your inbound leads, convert more, keeps your customers happier whilst giving you much greater efficiency and revenue:
Ecommerce Website – professionally designed, intuitive viewing on multiple devices, securely hosted and managed.
Existing Website Integrations (SOAP) – allows you to successfully integrate your existing ecommerce site into the RetailStore ecommerce module.
Search Engine Optimisation (SEO) – improves your natural Google rankings.
eBay Integration – streamlines your stock , Back Office, sales and distribution into your existing sales channels.
Social Media tools – expands your online presence and gets you found on Google and other search engines.
Shipping and Collection – all your Click and Collect, delivery/ collection/return tracking in one.
Payment and Checkout – PCI Compliant and highly secure SagePay and Worldpay to safe guard your business and customers. PayPal integration.
Ecommerce Site Management – user friendly interface with a variety of tools.
Secure Ecommerce Hosting – peace of mind your site and data is always backed up, available and secure.
Truly Integrated Ecommerce
RetailStore can either provide a complete ecommerce solution or provide a real time SOAP interface to existing ecommerce systems for a truly integrated experience:
See for yourself, book a demo
Cybertill's RetailStore platform can increase profits, automate processes, and improve customer experience.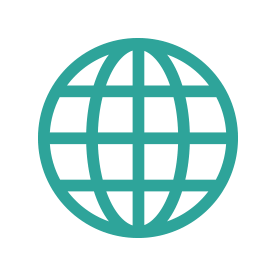 The RetailStore ecommerce module unifies everything including stock, sales, and customer data, EPoS, CRM, suppliers, warehousing and merchandising.