Omnichannel fulfilment
Customers want to be able to buy from you online or in-store and have their items delivered in a way that suits them, whether that be in-store, at a petrol station, or at a locker.
But click and collect has its challenges, especially for retailers with multiple stores. Cybertill's RetailStore platform makes it easy for customers to buy an item online and collect it in-store. Some of our customers even allow for customers to collect items the very same day. It's amazing what a powerful stock control system can do for your omnichannel customer experience.
Retailers from one to hundreds of stores can benefit from offering a fast and economical click and collect option, and Cybertill's RetailStore platform makes it easy to do just that.
Click and Collect is available as part of the RetailStore platform. Schedule a demo today.

"With reserve and collect, we've been able to do things where we can tell a customer if it's in-store so that we can promise it'll be ready in 2 hours. If it's not in-store, we can work out where we can get it from, we can work out our delivery schedule. We're doing about 4 times the reserve and collect than we were."
Paul Hinds, IT Director, F.Hinds
Click and Collect for omnichannel retailers
Offer pay online and collect in-store or pay in-store (click and reserve) options.
Shipping matrix to calculate costs.
Easily sell even-one-of-a-kind items online or in-store and reserve instantly from store stock.
Real-time view of stock allows you to pick web orders in real-time from store stock.
Organise your in-store experience to offer dedicated click and collect till points
Arrange customer payment and collection from another store location from the till.
Allow your customers to collect a purchased item from any location using inter-branch transfers.
Host a mobile click and collect area with a mobile point of sale tablet.
Flag products online that are available only for in-store collection.
See for yourself, book a demo
Cybertill's RetailStore platform can increase profits, automate processes, and improve customer experience.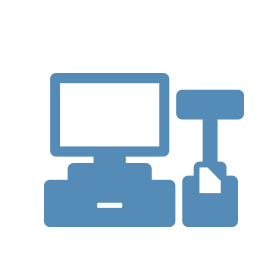 If you are looking for a retail EPoS and retail management system that can work across all your sales channels, centrally consolidate all your sales, stock and customer information as well helping you to manage your staff more effectively, RetailStore is the answer.