Gift cards with no transaction fees!
Gift Cards are a great marketing tool, retailers can use them to drive traffic to stores and online, help retain loyal customers and much more. Gift Cards can be an excellent tool for customer service.
Being able to offer your customers Gift Cards is a lucrative must have for any retailer today. With Cybertill's Gift Card module, you can customise the Gift Card offering to suit your business. And being able to load them without any fees is even better.
The Gift Card module is part of the RetailStore platform. Schedule a demo today.

"Approximately £6bn is spent each year in the UK on gift cards and 44% of Generation z and Millenials buy a gift card at least once every two months."
Statistics from the UK Gift Card & Voucher Association
Gift cards for omnichannel retailers
No transaction fees! And full ownership of customer data and gift card data.
Gift Cards can be fully or partially redeemed and used in conjunction with other forms of payment.
International Gift Card support. Gift Cards can be sold and redeemed in different currencies.
Customers can check the balance on a Gift Card online, from the back office, or in-store at the EPoS
Customise your Gift Cards, offer different designs and themes (design service available)
Option to add expiry dates, set whether refunds are accepted, offer set values, or open price cards.
Gift Card data is stored in the cloud, so customers can redeem even if it's lost.
Make online Gift Cards more secure by adding a scratch panel and a PIN.
Easy to import Gift Cards to the platform, and easy reporting features.
See for yourself, book a demo
Cybertill's RetailStore platform can increase profits, automate processes, and improve customer experience.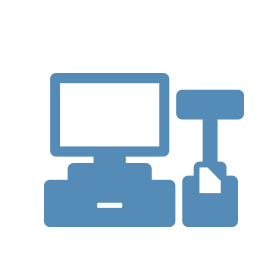 If you are looking for a retail EPoS and retail management system that can work across all your sales channels, centrally consolidate all your sales, stock and customer information as well helping you to manage your staff more effectively, RetailStore is the answer.