Customise, Create & Sell Gift Cards Everyone Will Love
Being able to offer your customers Gift Cards is a lucrative must have for any retailer today. On average, shoppers spend 40% more than the value of the card on purchases instore or online and approximately £5bn Gift Cards are purchased in the UK every year. That's a lot of revenue every retailer wants to tap into.
RetailStore's Gift Card module gives you the flexibility and ease you need to operate a successful Gift Card offering with lots of features to make them highly desirable to your customers.
RetailStore gives you this and more:

Increased Revenue
Increased traffic instore or online; increased sales value from Gift Card purchases; Gain new customers; Easy instore promotion and merchandising as the Card has no value until processed at the PoS
Flexibility
Offer set values or open price cards; option to add/amend an expiry date; accepted online or instore; security options including a scratch panel and a PIN; Single or multiple branded designs e.g. Happy Birthday; authorised staff adjustments for expire date to help with customer service
Storage & Reporting
Cloud storage of data for your own policy of lost cards; identify and account for the value of credit remaining on cards issued and when the credit has expired; monitor card issuing and redemption activity across cards, locations and till operators; Easy customer Gift Card dispute resolution
"With RetailStore we can offer centralised, regional and individual promotions. It's incredibly easy to use and as RetailStore is cloud based we don't have to wait overnight for the shops to download the promotion, they go live immediately."
Jason Cook, Head of IT, Neal's Yard Remedies
Facilitating And Maximising The Gift Card Market
RetailStore's Gift Card module gives you everything you need to facilitate and maximise on the booming Gift Card market. Key features include:
Secure – Gift Cards can only be issued or redeemed within an individual retailer database on the system; this is known as a "closed loop" Gift Card scheme.
Online and Instore – Gift Cards can be issued and redeemed using the till or via the optional SOAP services feature which can connect the system to a third party ecommerce website.
Value flexibility – Gift Cards can be set to have a fixed price (e.g. £10, £25 and £50) or an open price (allowing individual customers to purchase a card of any amount required).
Expiry control – Gift Cards can be optionally set by the retailer to have an expiry life (e.g. expire 1 year after purchase) or expiry date (e.g. expire on 31st Dec 2018). The system will automatically set cards to an expired status on the night following the expiry date or end of the expiry life. Expired cards can no longer be used.
Fraud prevention – Each Gift Card can have an optional PIN number added and this is recommended where redemption online is allowed in order to reduce the risk of fraudulent use. The intended use is that the PIN on the card is hidden by a removable scratch off panel which would only be known to a genuine purchaser.
Any channel use – Gift Cards can be redeemed in any location of the retailer which has a POS. Individual location cannot be set to prevent redemption of Gift Cards.
Flexible Currency – Gift Cards can be issued in one currency and redeemed in a store location which uses a different currency, in which case the Gift Card balance will be updated in the currency in which it was issued by using the exchange rate set in the system at the time of the Gift Card redemption.
Part or full redemption – Gift Cards can be redeemed in full or in part and be used as payment in any location and across multiple transactions until the card is fully redeemed or has expired.
Balance enquiries – Customers can enquire about the balance and expiry date of their Gift Card online or at the instore till in any location.
Refunds – Gift Cards can be set via default settings to allow refunds or not allow refunds of issued cards. If refunds are permitted the user can set how many days near a card expiry a refund is allowed to prevent refunds being given for issued Gift Cards long after they have been purchased.
See for yourself, book a demo
Cybertill's RetailStore platform can increase profits, automate processes, and improve customer experience.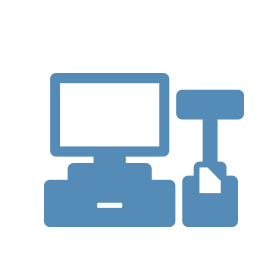 If you are looking for an EPoS system that can work across all your sales channels, centrally consolidate all your sales, stock and customer information as well helping you to manage your staff more effectively, RetailStore is the answer.