Enhanced Loyalty Programs Made Simple
However and wherever your customer's choose to buy from you, making them feel valued and rewarded is essential if you are going to make them love you more and buy more from you.
If your systems can't keep the pace of today's multi-channel, promotion driven world, you need the integration and cross-channel synergy only a one platform, cloud based solution can give you to keep the value hungry, transient consumer with you.
RetailStore gives you this and more:
Multiple Ways
Multiple loyalty program setup; multi-channel use
Transaction & Integration
Any sales point usability; secure data hosting; ecommerce integration
Flexibility
Fixed or open prices; purchase and return options; product category inclusion and exclusion
"With RetailStore we can offer centralised, regional and individual promotions. It's incredibly easy to use and as RetailStore is cloud based we don't have to wait overnight for the shops to download the promotion, they go live immediately."
Jason Cook, Head of IT, Neal's Yard Remedies
Customise your Loyalty Scheme To Suit You & Your Customers
RetailStore's Loyalty EPoS module gives you everything you need to facilitate and maximise customer spend and retention across all your selling outlets and platforms:
New customer loyalty scheme options for easier adoption and scheme allocation.
Loyalty EPoS screen automated notifications of customer points, credits and value.
Customer purchase receipts with points and credit details.
Flexibility to choose how what rate points are earned, the minimum point threshold and exactly how much loyalty credit each point is worth. It can be points or discount based.
The system can be configured so customers do not earn loyalty points when purchasing certain categories of product (e.g. so points can be earned by buying clothes and shoes but not jewellery).
Loyalty customers who return items will have the appropriate number of points subtracted from their account.
Allows different rewards for different groups of customers.
See for yourself, book a demo
Cybertill's RetailStore platform can increase profits, automate processes, and improve customer experience.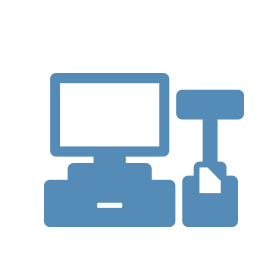 If you are looking for an EPoS system that can work across all your sales channels, centrally consolidate all your sales, stock and customer information as well helping you to manage your staff more effectively, RetailStore is the answer.