Enhanced Loyalty Programs Made Simple
Encouraging your customers to enrol in a loyalty scheme is extremely effective in convincing them to keep coming back, especially if your loyalty scheme offers a real advantage. Most loyalty programmes actually don't do much to inspire loyalty from customers. They make customers jump through hoops, they aren't fun, and they don't always deliver measurable results. What's one way to ensure that your loyalty programme is delivering results? Make sure you understand your customers' behaviour and can optimise your programmes to deliver value, to you and to your customers.
Cybertill's RetailStore platform makes creating an effective loyalty programme a breeze. Connected to the RetailStore CRM module, and fully configurable, Cybertill's Loyalty module can help you really make sense of your customer data and optimise your programme to deliver real value to your customers. The type of scheme you create is entirely up to you.
The Loyalty module is featured in the RetailStore platform. Find out more and schedule a demo.
"69% of consumers want discounts, 67% want points, and 62% want direct cashback when it comes to loyalty scheme rewards."
– Cybertill's Consumer Research with YouGov 2018
With RetailStore's Loyalty Software
Offer omnichannel loyalty incentives
Keep all of your loyalty customer data, fully GDPR compliant
Offer a customers a 'membership card' or a loyalty card, or both.
Fully omnichannel loyalty scheme, use programme online or in-store
Apply promotions for Loyalty club members, even on a 1:1 basis
Customer-specific loyalty data is available in real-time across all stores, including ecommerce
Create custom loyalty card designs, design service available
Offer discounts and/or point accumulation on loyalty card, accept loyalty credit as payment or part payment
Integrate your RetailStore loyalty scheme into your own CRM, if necessary
In-store operators can alert customers to credit available on a loyalty account
Fully customisable rules around rewards – points, discounts, credit
Exclude certain products from earning the customer loyalty points
See for yourself, book a demo
Cybertill's RetailStore platform can increase profits, automate processes, and improve customer experience.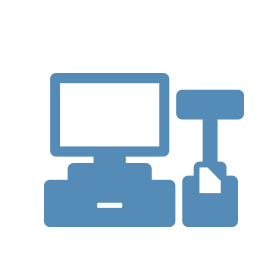 If you are looking for a retail EPoS and retail management system that can work across all your sales channels, centrally consolidate all your sales, stock and customer information as well helping you to manage your staff more effectively, RetailStore is the answer.