Automate retail merchandising
Intelligent merchandising is essential to maintaining a profitable retail operation. Cybertill's RetailStore platform has enterprise add ons for merchandising and warehousing to help multi-store, omnichannel retailers manage complex retail processes and stock control.
Integration between ecommerce, in-store, warehouses, and suppliers has often been a complex and costly integration project. Until now. Cybertill's RetailStore platform is a unique retail management software with an incredibly easy-to-use EPoS interface, integration options for ecommerce and point of sale integration. It also features an enterprise-level merchandising add on perfect for multi-store omnichannel retailers and brands, or ecommerce brands that may want to start selling on the high street.
RetailStore's one platform, cloud approach to supply chain and warehouse management helps omnichannel retailers cost efficiently get goods to the right location, at the right time and to sell more at full price. Cybertill has worked with multi-store retailers globally to optimise supply chain and run a lean retail operation.
Merchandising software for growing retailers
Advanced assortment management including store profiles, locations and product groups.
Complete management for replenishment including out of stock occurrences.
Run suggested order calculation automatically based on custom criteria.
Set minimum and maximum options for all products in an assortment to ensure consistent stock levels.
Keep tabs on competitor pricing and product reports. Monitor on a local or regional basis.
Set pricing across an entire store estate, set different prices by location.
Order in products from other locations for customer collection or delivery.
Intelligent container management for purchase orders from suppliers.
Forecasting tools for products, stores, and any date range.
Trial new products in certain locations before buying across the business.
Manage and report on sales and margin by product category, time period, location.
"With RetailStore we get live sales data across the entire estate. Head office can review the stores' performance first thing every morning, knowing they have all the data and it is accurate and up to date."
Frank Potts, IT Director, Musto
See for yourself, book a demo
Cybertill's RetailStore platform can increase profits, automate processes, and improve customer experience.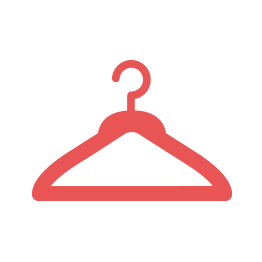 Running a lean, efficient supply chain is pivotal to maximising retail margins. You need a retail management system to get goods to the right location as quickly as possible. Cybertills RetailStore warehousing, merchandising and supply chain management software will optimise your retail operation.