Mobile PoS
Going Mobile The Easy Way
If your retail business is considering mobile PoS (or MPoS) but concerned about security, PCI and tablet as a till capability, RetailStore offers you the total peace of mind you need to roll out mobile PoS and take advantage of MPoS sales opportunities.
As part of the RetailStore platform, you can quickly integrate Mobile PoS to your sales and service effort to clinch more opportunities:
Mobile PoS Is Not Just About Taking Payments
It enables your sales assistants to spend more time with your customers and enhance their shopping experience with you, perfect for high value customers you want to offer a relaxed and private sales environment.
With RetailStore deployed on a tablet, there is no need to leave customers to check stock in the store room or leave the customer to call other branches to enquire about stock.
Everything about our Mobile PoS is convenient, quick and offers high levels of sales personalisation.
Dynamic & Scalable
RetailStore's software is web based and is incredibly scalable. Mobile PoS systems can be turned on and off to meet demand and deployed quickly and efficiently.
In peak trading times Mobile PoS acts as a great queue buster helping to reduce queuing times for customers.
Works anywhere in-store, but it can also be used in pop-up stores or at outdoor events, giving retailers complete control of stock as well being able to process loyalty cards and recognise customers as if in store.
RetailStore's iPad PoS systems are incredibly flexible. They can be fixed securely at Points of Sale and when required released and used as mobile Points of Sale.
Professional & Reliable
Check stock levels instore (at other branches and warehouse etc), take orders and reserve stock wherever you are.
It enables you to provide a personal retail experience for the customer. Staff can show customers around the store offering complementary products while taking their details and checking stock, without leaving their side.
RetailStore's Mobile PoS system works with a variety of mobile retail solutions that makes it a true mobile solution. It has the ability to print to wireless receipt printers and works with match box sized Bluetooth scanners and iZettle's Chip and PIN machine to take payments, as well as working with iPads.
See for yourself, book a demo
Cybertill's RetailStore platform can increase profits, automate processes, and improve customer experience.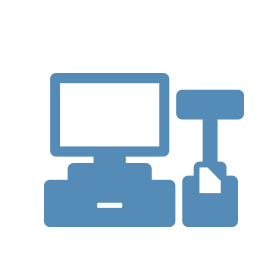 If you are looking for an EPoS system that can work across all your sales channels, centrally consolidate all your sales, stock and customer information as well helping you to manage your staff more effectively, RetailStore is the answer.