Intelligent Stock Control & Accuracy Any Time, Any Place
If your central stock control is not fully integrated into your EPoS and all your retail channels, your stock holding costs are probably far too high and your central polling an expensive, unreliable and unnecessary admin burden.
You need a simpler but sophisticated way to automate all your critical stock management information from sales through to stock holding, purchase ordering and inter-branch transfers.
RetailStore gives you the automation and analysis you need to improve stock efficiency and improve cash flow
Stock Holding
Maximum stock reduction, stock replenishment and transfer; purchase order processing
Analysis & Reporting
Customisable reporting suite in real time, live audit trail, full transaction histories, data export, enterprise crystal reporting
Supplier Integration
Application configuration, supplier categorisation, supplier terms & lead times, live updates
"I wanted a bullet proof system. It is now more than just stock control. It is about being able to use it no matter where you are. RetailStore gives us all this and much more, whether it's the mobility, the workshop module, forecasting and so on."
Dave Parsons, Purchasing and Equipment Manager, Great British Cycling
One Platform, One Solution
As the first cloud-based EPoS and retail management solution delivered all in one platform, RetailStore unites and manages all the stock information you need, across departments, locations, suppliers and all returns to deliver you accurate, real time inventory whenever and wherever you need it.
Purchase orders can be booked directly into your warehouse, multiple warehouses or to branch.
Complete replenishment system from warehouse to store. Replenishment can be carried out using either a Min/Max stock algorithm or a variety of sales cover algorithms.
Complete stock control of all your products, wherever they might be located.
Inter-Branch Transfers to take customer orders instore and get products to the right locations so you never miss out on a sale.
Full reporting on all "in transit" items. If there are any discrepancies between the quantity of units sent out from location A and the quantity received at location B, an entry is added to the "IBT Dispute Log" screen. Once the dispute has been investigated the retailer can conveniently "resolve" the dispute from that screen, and correct branch stock levels accordingly.
Transfer tracking enables booking to be scanned on receipt using a hand held terminal. Dedicated stock take facilities are available at all locations (whether store or warehouse).
Stock takes can be prepared at H.O. for stores to carry out, on specific dates. Stock take can be partial or total (i.e. for all products, or for selected lines only). Perpetual rolling stock takes are supported and can be blind or non blind.
Variance reports. All stock takes provide variance reports before any "updated" stock levels are applied.
Stock snapshots are available at any stage.
Real time stock reports are visible from H.O. or to regional/area manager users from any location. Detailed stock reporting module gives many configurable and filterable reports.
Matrix stock reports are available for products that come in size and colour variations.
Stock audits and tracking with every change of stock level down to user level.
Handheld terminals to automate stock takes.
Stock take visibility of which locations have and have not completed a stock take.
See for yourself, book a demo
Cybertill's RetailStore platform can increase profits, automate processes, and improve customer experience.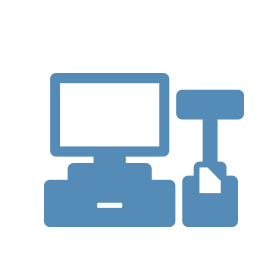 If you are looking for an EPoS system that can work across all your sales channels, centrally consolidate all your sales, stock and customer information as well helping you to manage your staff more effectively, RetailStore is the answer.