Efficient & Simple Workshop Integration
If your business offers repair or alteration services, such as Jewellers, Cycle and Sports retailers, it can be time consuming and frustrating for your customer when booking in, job status and completion are not all co-ordinated in one place and instantly available at the PoS and in the workshop.
RetailStore's Workshop EPoS module was developed in partnership with leading retailers including F Hinds, Great British Cycling and Watch Lab to address just this problem.
The added feature enables you to manage your workshop and repair process from booking in, allocating staff time, logging and charging for parts used as well as notifying the customer when the item is ready to collect.
Integration
EPoS to Workshop scheduling and tracking with full customer histories
Efficiency
Instant EPoS booking in and updates; workload resourcing, workshop & head office reports
Flexibility
Part payments & deposits; CRM
"I wanted a bullet proof system. It is now more than just stock control. It is about being able to use it no matter where you are. RetailStore gives us all this and much more, whether it's the mobility, the workshop module, forecasting and so on."
Dave Parsons, Purchasing and Equipment Manager, Great British Cycling
Enhance Customer Experience With Seamless Workshop Management
RetailStore's Workshop EPoS module gives you everything you need to truly enhance your customer service experience, online or instore, whilst also enabling you to manage your repair or alteration processes more efficiently, economically and in less time:
Workshop jobs can be created at the PoS or within the workshop module.
Customers can be created or searched – and existing customers' histories can be viewed, to see if the item to be serviced was purchased from any store.
The job can then be created and any parts required for the job can be allocated from stock (or purchase ordered, if there is no stock).
"Estimate sheets" can be printed off and given to customers as a quote.
"Job sheets" detailing all the parts to be used and/or work to be done can be printed out and given to technicians.
Jobs can be allocated to a specific technician.
Part payments and deposits can be made towards workshop jobs.
Creation of complete job histories.
Jobs can be updated and marked as "complete" either from the back office or at the PoS.
Enables the recording of costs and parts used along with labour.
Automated email function to notify customers when jobs are ready and are ready for collection.
Ability to manage jobs handled instore or at specialist repairers.
A variety of available workshop reports can be produced
Photographs can be taken and added to the job at the store so existing damage is recorded along with notes and relevant documents.
Allows QA inspections and sixty four jobs to be completed.
See for yourself, book a demo
Cybertill's RetailStore platform can increase profits, automate processes, and improve customer experience.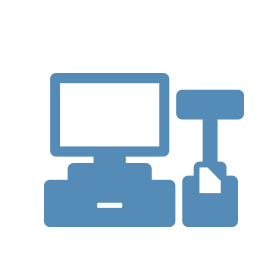 If you are looking for an EPoS system that can work across all your sales channels, centrally consolidate all your sales, stock and customer information as well helping you to manage your staff more effectively, RetailStore is the answer.